Annual Physicals Mandatory for Your Boat's Health
By Wally Cross, President of Ullman Sails Detroit
Annual physicals are recommended for everyone from infants to teens and adults. Especially as I grow older, I realize the importance of making these appointments and following through with my doctor's advice and tips. Leaving the office after my last physical, I began to think about how boats, just like bodies, need their own version of an annual exam. Every year take the time to examine your boat, crew, sails, electronics and more. This will allow you to keep your boat in the best possible shape, regardless of its age.
Let me guide you through the process of inspecting your boat. Here is a detailed checklist to make sure every part of your boat is ready for a successful sailing season.
The Bottom
The bottom is the single most important item on your checklist. If you only have 10 dollars to spend on your boat, spend eight on the bottom. Once everything below the water is perfect, your boat will be able to maintain maximum speed for the rest of its life.  Here is what to think about:
A perfectly straight center-line
Fair and smooth with a hard finish for low porosity
Keel and rudder in line and square to deck
A fair and symmetric keel and rudder (hare finish for low porosity)
All finish edges sharp (transom, bottom of keel, trailing edges of keel and rudder)
Keels and rudders that have a minimum width should be angled at 45 degrees
The Deck
An efficient set-up on the deck is necessary — halyards and moving lines well-marked and leading clean with low friction. The vang, jib/genoa sheet and main sheet should all be adjusted from the windward side sailing upwind. Here are a few things to check for:
Clean, flat, good grip
Set up to sheet to windward upwind
Main and jib/genoa set up on winches (unless floating tack on main)
Professional marking for all moving lines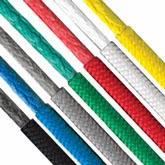 Running Rigging
Sailing fast is much easier once any issues with the rope are resolved. Any energy lost with rope/sail stretching or any hardware movement takes energy away from the boat.  Lost energy is lost boat speed.  The new low stretch rope allows boats to sail faster.
Low stretch, light and durable
Soft shackles
Well-marked
Sails
Sails are the motor of your boat. Learn to understand the sails and shapes needed for different wind speeds and directions.
Light Air Shapes
Smooth arc shapes with open upper leech sections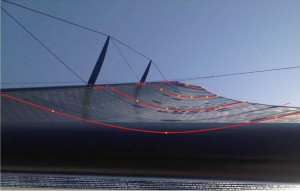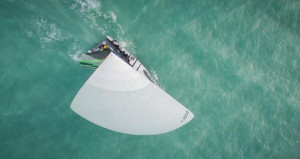 Medium Air Shapes
Deeper sections that are rounder forward and straighter aft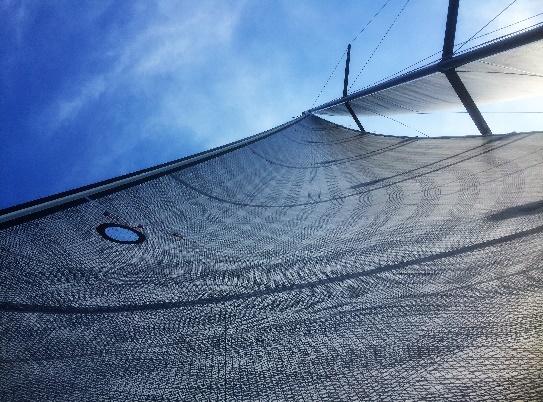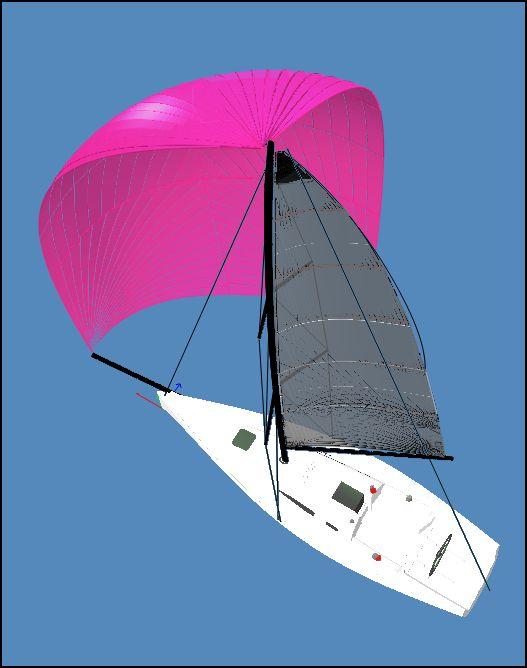 Heavy Air Shapes
Flatter sections that are more round forward and very straight aft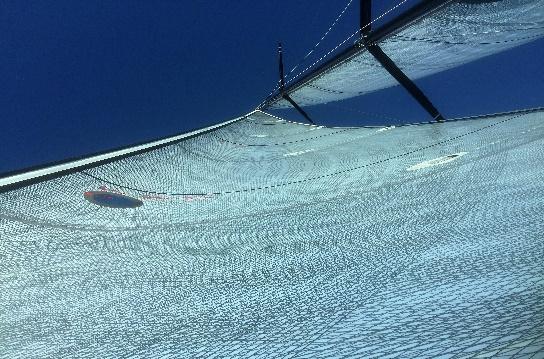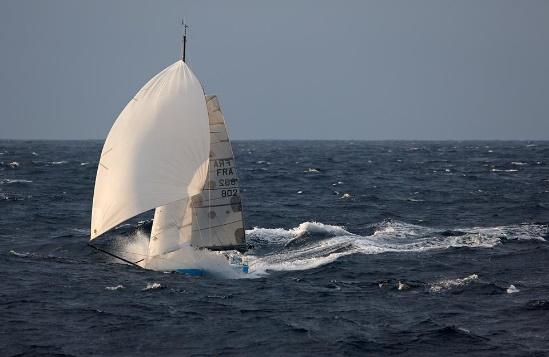 Understand the shapes and sizes needed for various wind speeds. Once you know what the shape should be for the wind speed and wind angle, develop a crossover chart (click here for an example). This chart will help you decide what sail to put up for all wind speeds and wind directions.
Now that you understand the needed shapes and have a good crossover chart, it is time to check the strength of each sail. Take your sails to a loft on a Saturday and look them over thoroughly with the service manager to understand all the requirements for each sail.
Everything Else
The Mast
Make sure the mast is really clean, ensure you have low or minimal windage, and ne sure to use Teflon-tapes to protect and support your mast.
The Instruments
Make sure that your instruments are outputting consistent and true values.
True Wind Direction
True Wind Speed
True Wind Angle
Heading
Speed
Safety Gear
Place very low or on starboard side, as low as possible, in well-marked in dry bags or Tupperware.
Liquids/Food
Store food in a soft cooler on starboard bunk and water low in the bilge.
Personal Gear
Keep in the starboard bunk.  It is important to make sure everything below is well placed low or on the starboard bunk. I like loading the starboard side, as this helps the boat's performance just after the start.
A Final Note
During the off-season, take the time to give your boat an annual physical. This will allow you to fix any issues and enjoy the warm weather in summer 2017 without the delay or frustration of tending to "health issues" that could have been corrected.
See more of Detroit's tips at their website: http://detroit.ullmansails.com/